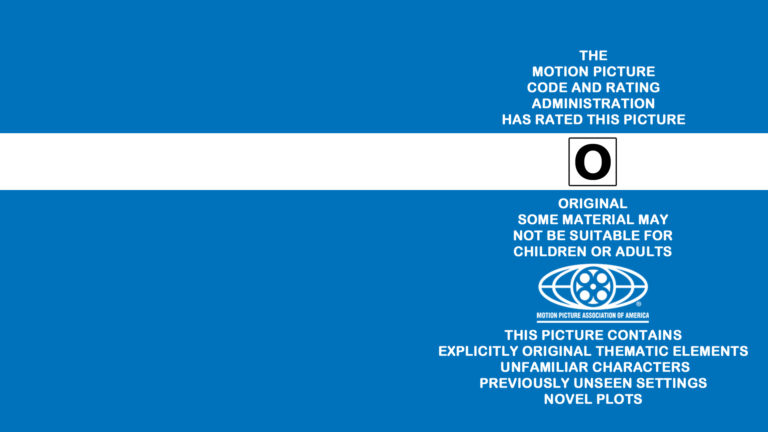 W9 specializes in creating  AWARD WINNING cinema.  FILMS SHOT ON FILM!  From the written word all the way to the final product.  Everything is shot on real film here!  And it's all rated O for ORIGINAL!
THE LAST RESORT is still rockin'!
Amazing news!  THE LAST RESORT was selected by Denver Underground Film Festival!  FINALLY, a Denver premiere!  Wow!  After several submissions to Colorado film festivals over the last three years (I was about ready to give up on Colorado), we finally got some hometown love. November 19, 2021.

We rocked Las Vegas!  Action On Film 2020 BEST SHORT WINNER.  Miracle Makers IFF 2021 WINNER.  
BEST OF FESTIVAL and the AUDIENCE PRIZE WINNER at the 2020 UNITED STATES SUPER 8 FILM & DIGITAL VIDEO FESTIVAL in New Jersey.
That's not all; THE LAST RESORT is an Official Selection of GeekFest Year 8, touring in what's left of the pop culture cons in 2021.  So far the film screened live at Orlando MegaCon August 12th and virtually at the Rose City ComicCon September 6th.
By the way, distributors, this film is deliverable ready.

THE UNMENTIONABLES short film is off and running as well!  The film had it's grand premiere at the Action On Film 2021 fest and rocked the house!  The film is an  HONORABLE MENTION WINNER at the L.A. Underground Film Forum 2021 and a 2020 ONE-REELER SHORT FILM COMPETITION Honorable Mention Winner!
This film is deliverable ready as well.
Can't stop W9!  COIFFEUR EXTRAORDINAIRE – WAITING FOR LEGROS is still in production.
HUNTING FOR FISH the film event of 1998!  WINNER BEST RETRO FEATURE October 2019 CINEMAFEST, Honorable Mention – 2020 L.A. Underground Film Forum.
W9 is pleased to announce the award winning feature film HUNTING FOR FISH has secured distribution with Adler & Associates Entertainment, Inc.  This film is deliverable ready.  Come on buyers, this is a really cool retro film shot on film!  Don't miss out!
CLICK on over to the vimeo site and check out all of the trailers and short films or scroll down a few miles to see what's what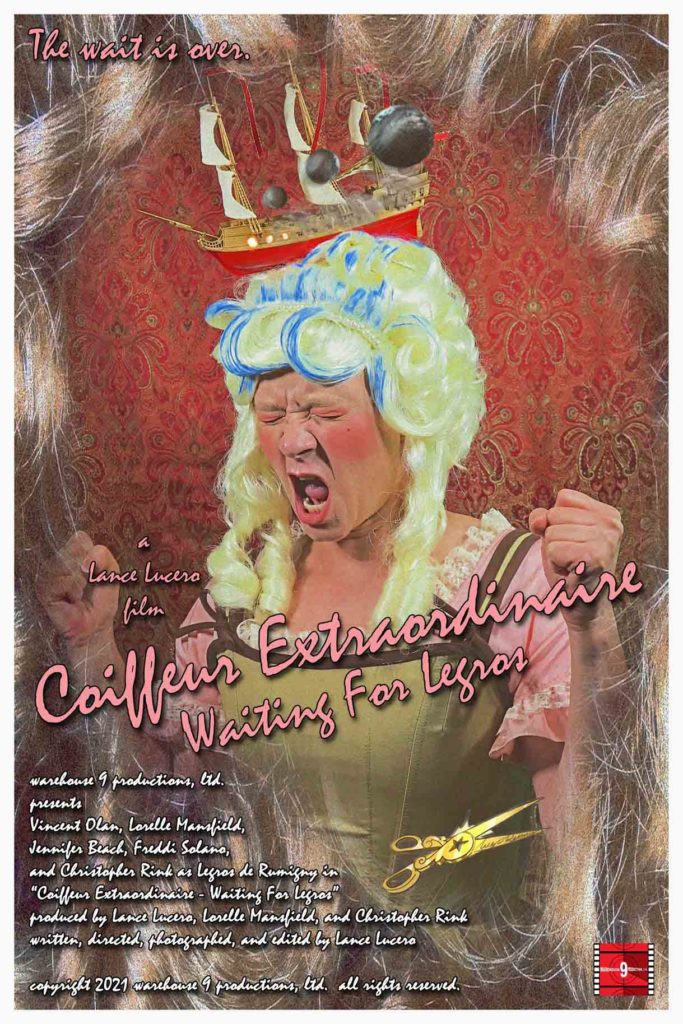 Wait!  there's more!  COIFFEUR EXTRAORDINAIRE – WAITING FOR LEGROS is still in production.  This short film is the next installment of the WAITING FOR LEGROS trilogy.   W9 is pulling out all the tricks of the trade for this epic little film.  Shot with an 16mm Aaton LTR, filming started on June 26, 2020.  W9 will be filming miniatures, puppets,  illustrations, photographs, and live performers.
Based on  W9's award winning indie comic book BOB: NON-UNION PSYCHIC #1 "The Legend of Legros."
Here's the gist:
The wait is finally over.  The Queen and her trusty confidant are back, and they have been patiently waiting for their desperately needed hairstyling appointment.  The flamboyant and prestigious 17th Century hairdresser and paranormal adventurer Legros de Rumigny and his trusty assistant Fremont travel to a remote mountain top castle in order to battle cursed hair.  This is the third and biggest installment of the WAITING FOR LEGROS film trilogy!